Of late I've been observing these advertisements of IBNlive.com all across web. Whichever site you go to, you see a google ad of IBN which says sexy women at ibnlive.com.
Displayed below are some of the screenshots of ads which caught my attention while surfing through news sites, google or blogs.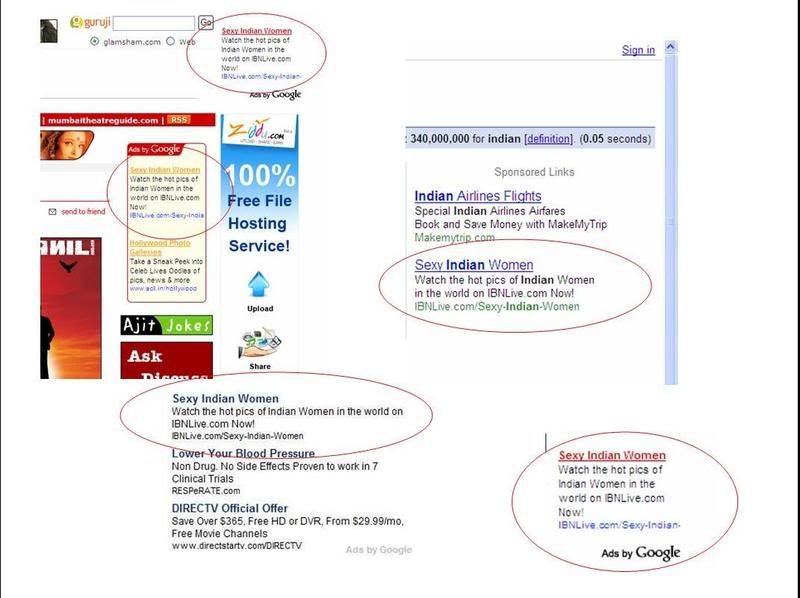 I'm seriously confused, why a serious site like ibnlive.com is using promo messages which read like this? Isn't it contradictory to the brand image of ibnlive? Well, we all know that sex & women as keywords sell a lot in search engines but still… catching attention by using messages like these by a site like IBNlive is quite weird and ridiculous. Out of curosity, I clicked one of the links & it actually took me to IBNlive's website with so called sexy pics of Bipasha, Kareena etc...Are they short of genuine content that they are resorting to gimmicks like these? To me it projects absolute desperation of IBNlive to increase their web traffic & readership. Don't' know the logic or thought behind this but looks like the brand person or the online agency has been given some tough task of increasing their web traffc & hits by X % hee hee hee… Well, quite bizarre!